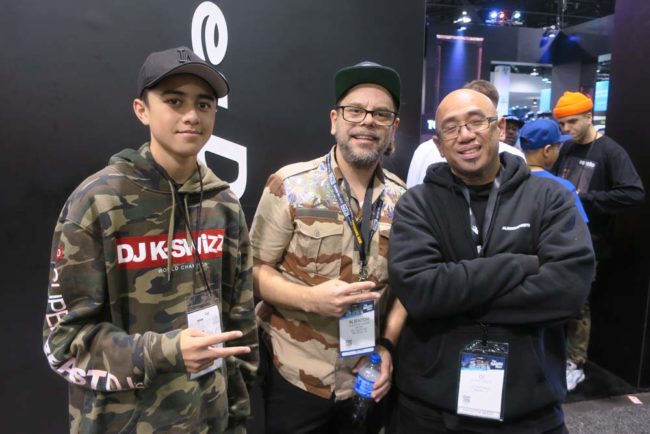 Check out my NAMM Show 2019 Pics. I visited the annual NAMM and documented a bit of my experience. The people are what make the show what it is to me. Of course, there is always a ton of new equipment.
This year, I met DJ K-Swizz! This New Zealand native is a DMC DJ World Champion and IDA World Technical Champion. If you don't know, now you know. This DJ is next level to the point of legend status, right out the gate. If you don't know who he is, check out DJ KSwizz on Youtube, uff.
A few equipment highlights for me this year were the mixers! API, NEVE, and Trident oh my. Um, the Barefoot LFE15, nuff said. Also, who doesn't want every Korg Volca?
Be sure to leave comments and let me know if I missed anything, there was a lot to cover at NAMM show 2019.