A Get Down Society / Drummer John Event
This is a Special Interactive Edition of Bounce
We are creating a Bouncy fun Environment
Adding to the Fun will be Bounce House and Hippity Hop races.
BOUNCE was created with the intention of the creating a space for House Music loving people in an
beautiful environment. House Music with the emphasis on House, Tech, Deep Tech and G House that creates the unique vibe that is Bounce.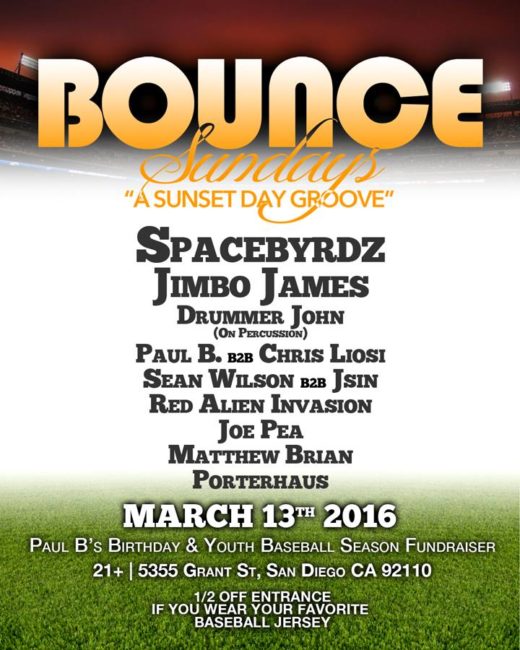 **** Celebrating Paul B's Birthday****
SPACEBYRDZ – LAS VEGAS
JIMBO JAMES – Music is 4 Lovers / Lovelife
RED SONYA and ALIEN TOM – Red Alien Invasion
JOE PEA – Dance Klassique, We Are One
MATTHEW BRIAN – Audio Indika, HMF
CHRIS LIOSI – Bounce, Get Down Society, 421 Fortune
PAUL B – Bounce, Get Down Society, 44 Beats
SEAN WILSON – Get Down Society, 44 Beats
JSIN – 421 Fortune
MITCH PORTER
DRUMMER JOHN on Percussion / Drums
Flyer by Sean Wilson
Pictures by Jen Holmes
$8 donation at the door and $4 donation with any baseball Jersey.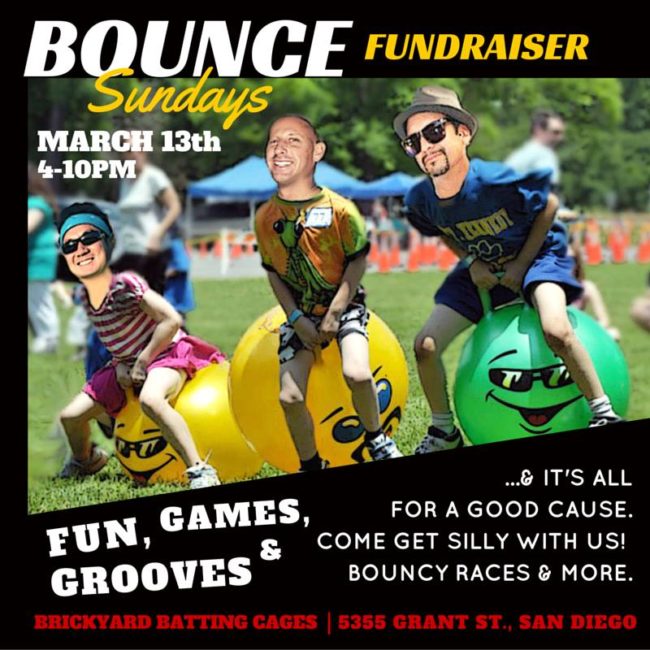 Bounce Sundays was created by Chris Liosi, Drummer John and Paul Bubendorf in 2014 for the purpose of having a day time event where people can listen and dance to House Music in a beautiful space with a great view.
https://www.facebook.com/bouncesundaysd