Podcast: Play in new window | Download (Duration: 55:10 — 127.0MB)
Here is my mix recorded live at Community in La Jolla, California at Prospect On The Terrace.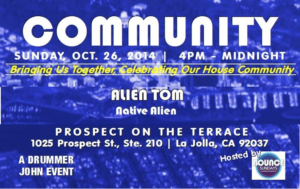 I had a great time playing on the terrace that afternoon, wow what a view! The people walking around Prospect Ave were all listening to the techno too, which really was cool to me.